If you want to learn more about us, you're in the right place. Read to learn our vision for wine, spirits, and hospitality talent acquisition and our founder's history.
There is hardly a name that resonates more with longtime Napans than Solari. Beaulieu, Inglenook, Beringer, and the Solari family's Larkmead comprised the Big Four of Napa wineries at a time when Napa Valley was just beginning its climb to global fame as a top U.S. wine-producing region.

Neil's great grandfather immigrated to Sonoma County from near Lucca, Italy, in the early part of the 20th century. The elder Solari bought the family's Calistoga vineyards in 1948. His oldest son — Neil's great-uncle — inherited the family vineyard and wine-making operation. As a child, Neil spent many a summer in those vineyards playing amongst the vintages.

Neil's side of what he proudly calls his "big, noisy Italian family" set out to carve its own path and found success in the halls of education. His grandfather and both of Neil's parents were local educators, and his sisters are college professors today.

Neil resisted the pull of either "family business," instead of earning a BA in Law and Political Science at UC-Santa Barbara.
He began his career with Weyerhaeuser Realty Investors and soon discovered he had a knack for talent-spotting and development. He moved up in that field, serving for a number of years as an executive at Robert Half International.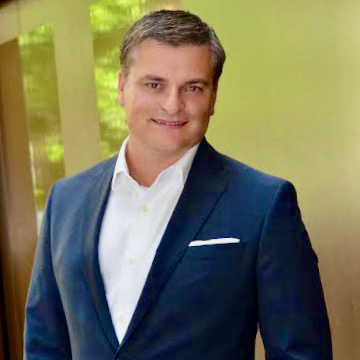 He ultimately became Vice President at the prominent local recruiting firm Nelson and Associates and was Vice President/Global Talent Acquisition and Development at PRO Unlimited.

Neil founded Intertwine Group, Inc. bringing his many years of entrepreneurial business building experience that is being utilized to lead the company to new heights. As Neil explains, "Intertwine has been years in the making. The concept was born 10 years ago and now it's come to fruition. Intertwine fills a necessary need in the wine and spirits industry: A best in class recruiting firm specific to the industry dedicated to providing sought after, world-class talent for our clients."
We always do the right thing.
We understand that a relationship is more important than a placement.
We show up for each other, act with empathy, and bring our authentic selves to work every day.
We have two ears and one mouth and we use them proportionally.
We are passionate about what we do and bring 110% every day.
We are always honest and do not avoid the difficult conversations.
We make fun a basic part of every day in every way.
We embrace problems, and we don't accept "can't" for an answer.
We are passionate about learning and seek to constantly improve and innovate.
We believe in the power of the communities we serve, and in giving back to the communities we live in.